The main objectives in upper limb prosthetics are to meet the vocational, recreational and lifestyle needs of each amputee and to achieve an aesthetically pleasing outcome. Upper limb prosthetics management is a highly customised process.
Significant technological advancements in recent decades, especially the use of myo-electric units and targeted muscle reinnervation (TMR) have vastly increased the possibilities and capabilities of many Upper limb prosthetics users.
The basic components of Upper Limb Prosthesis are:
Terminal device – attached to the distal end of the prosthesis to provide function. This may include hands, hooks, other activity specific devices.
Socket – envelopes the residual limb and provides the foundation of the prosthesis
Harness – provides stability and suspension of the prosthesis and combines with the control system to provide function; &
may also include a wrist, elbow and shoulder joint.
There are several different types of prostheses for upper extremities. Your prosthetist will work closely with you, your rehabilitation specialist and other allied health team such as PT & OT to devise the solution right for you.
Body Powered Prostheses (Conventional)
Body powered prostheses are the most common type of upper limb prostheses. They allow the prosthetic user to control the terminal device (usually a hook or a hand) via a harness system that fits around the chest and shoulder. This type of prosthesis is reliable, durable and can be used in environments involving dust and water though it can be cumbersome and uncomfortable for some.
Externally Powered Prostheses (Myo-electric)
Externally powered prostheses use a battery powered electric motor to control the terminal device, eliminating the need of a harness system. Sensors, embedded in the socket, pick up an EMG signal on the skin and transfer it to a processor which controls the functions of the motor. This motor then powers the elbow/wrist or terminal device. Intensive training with your prosthetist and occupational therapist is essential to ensure a successful outcome. Many myo-electric devices come with training apps that you can use in the comfort of your own home. You can also add in custom movements or settings for your specific needs in most cases. There must be enough viable muscle sites to be considered a candidate for this style of prosthesis.
Hybrid Systems
Hybrid systems are a combination of externally and body powered prostheses. This type can be used for Trans-humeral (above-elbow) amputees, providing functional restoration of elbow and hand. Usually, the elbow joint is controlled via a harness system and the terminal device is controlled through an external power source, for example myo-electrically.
Cosmetic Prosthesis
This type of prosthesis is traditionally considered purely cosmetic and does not provide functional restoration. However, there are many benefits and uses of 'cosmetic' Upper limb prosthetics, including but not limited to using as a support/brace when using your contralateral limb (eg. Holding down paper with your prosthesis as you write) and maintaining muscle usage/limiting wastage of the proximal muscles. Having the cosmetic prosthesis present is often beneficial for regaining a sense of self confidence, and often has a positive effect on mental health. A cosmetic glove is applied to match individual skin colour.
Socket & Interface
The purpose of the prosthetic socket is to transmit forces from the residual limb to the prosthesis. The socket suspension, interface/liner design and prescription will be chosen to work with you level of amputation, residual limb shape and available funding.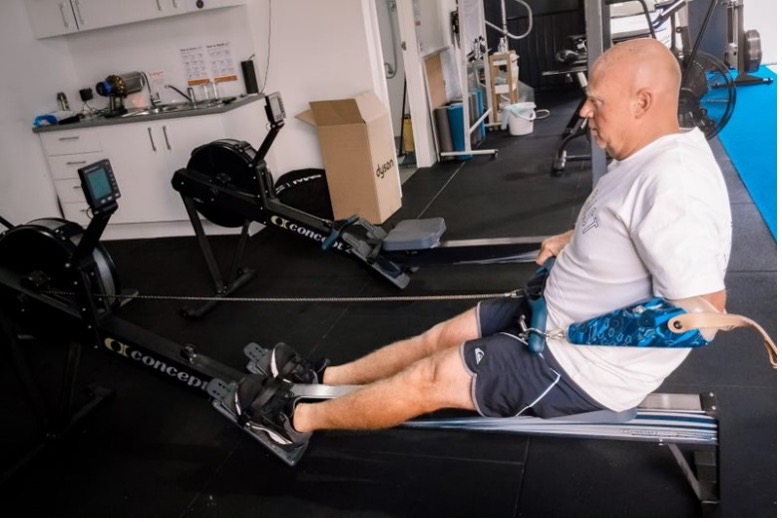 Upper Limb Prosthetics – More Information
For more information on Upper Limb Prosthesis, view the following pages: